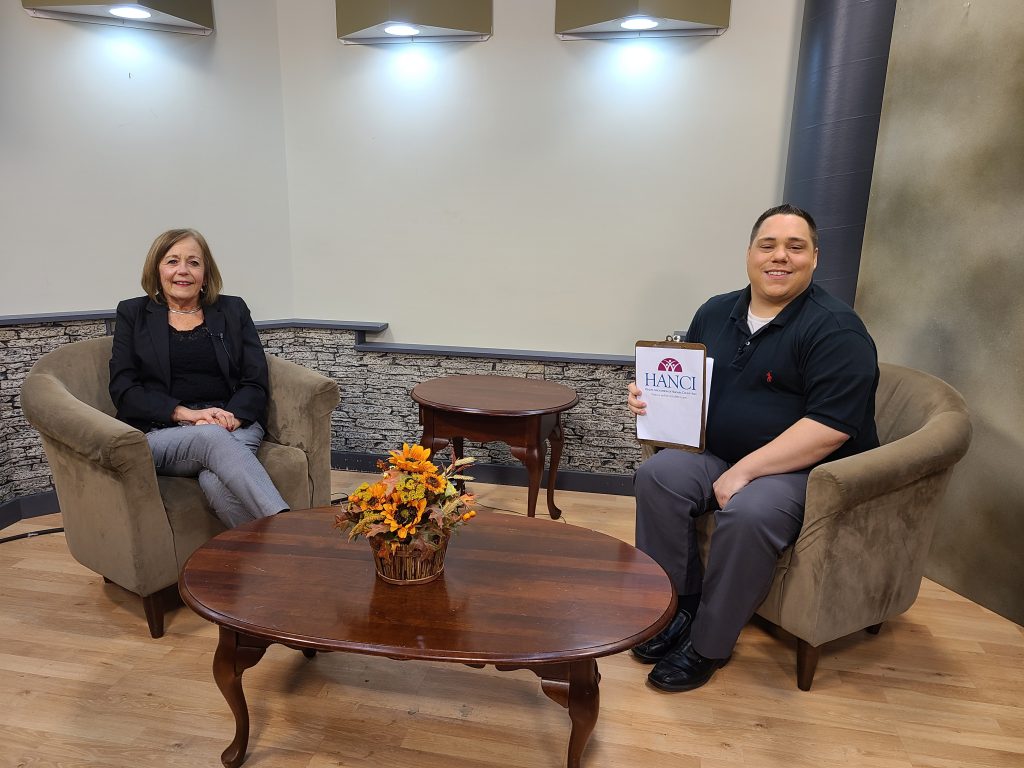 This morning, Jordan James sat down for his first show as the host of "Young at Heart," a television show brought to you by the Council for Older Adults in Niagara County (COA). The COA's mission is to educate and enrich older adults living in Niagara County, as well as to provide information and programs to help community members live their best life. To stay true to that mission, Mr. James wanted his first guest this season to be Marianne Gorman, Enrollment Coordinator for Complete Senior Care at HANCI, a Program of All-Inclusive Care for the Elderly (PACE).
Complete Senior Care provides medical, social and support services needed to keep frail elders living at home instead of going into nursing homes. Participants of Complete Senior Care may attend the day center for meals, activities, medical services and rehabilitation therapies. A physician and other medical staff are available on site at the medical clinic & health center operated by Mount St. Mary's Hospital.
This edition of "Young at Heart" premieres 11/9/21 at 2:30 PM and will play until 12-7-21.
"Young at Heart" airs on LCTV 1301 Mondays at 5 p.m., Tuesdays at 2:30 p.m., Thursdays at 3 p.m. and Saturdays at 4:30 p.m.
You can also watch "Young at Heart" on demand anytime here: https://bit.ly/YoungAtHeartCSC "