Complete Senior Care PACE (a Program of All-Inclusive Care for the Elderly)
We all know that Niagara County is an aging community. When it comes to long-term care, there simply aren't enough options for older adults and their caregivers. Complete Senior Care is changing that. Our customized care plans help nursing home eligible seniors live independently in their communities while providing peace of mind to caregivers.
Complete Senior Care provides all the medical, social and support services needed to keep frail elders living at home instead of going into nursing homes. Participants of Complete Senior Care may attend the day center for meals, activities, medical services and rehabilitation therapies. A physician and other medical staff are available on site at our Clinic & Health Center operated by Mount St. Mary's Hospital.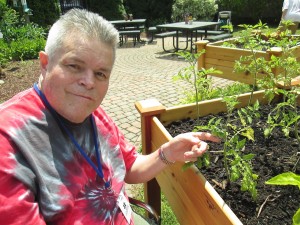 If a participant needs home care or any other service at home while away from the center, it is provided. The Complete Senior Care program also offers, arranges and pays for primary care, any hospitalization, all specialty care, transportation, prescriptions, environmental and social supports, and even short-term and long-term nursing home care if needed. Social work is also provided.
More Information
Take a look at out our Complete Senior Care brochure and fact sheet.
Interested?
Contact Marianne at 716-285-8248, ext. 105, or gorman@completeseniorcare.org, or visit www.completeseniorcare.org.
Also, look below to see first-hand how much fun we have in our day center!