Welcome to HANCI's Resource Center. Below is a list of links to resources that can offer you a variety of relevant information on topics of interest. The purpose of this section is to support and enhance our mission of advocating for the aging and helping those in need in our community. In addition, we understand that finding the right services and programs for you or a loved one can be challenging. The resources below can help guide you through the process.
This helpful guide is for older adults – and those seeking services for older adults – in the rural areas of Niagara County, NY. It includes everything from healthcare to veterans' services to home-delivered meals. Let this guide be your reference for the programs and services you need!
Additional helpful links:
AARP – AARP is a nonprofit, nonpartisan organization, with a membership of more than 37 million, that helps people turn their goals and dreams into real possibilities, strengthens communities and fights for the issues that matter most to families such as healthcare, employment security and retirement planning. We advocate for consumers in the marketplace by selecting products and services of high quality and value to carry the AARP name as well as help our members obtain discounts on a wide range of products, travel, and services.
A trusted source for lifestyle tips, news and educational information, AARP produces AARP The Magazine, the world's largest circulation magazine; AARP Bulletin; www. aarp.org; AARP TV & Radio; and AARP Books. AARP does not endorse candidates for public office or make contributions to political campaigns or candidates.
AARP Foundation is an affiliated charity that provides security, protection and empowerment to older persons in need with support from thousands of volunteers, donors and sponsors.
Advance Directives/Health Care Proxy – You have spent a lifetime caring for your family—working for them, worrying about them, taking care of them. There is one more thing you can do for them now: let them know your wishes for how you would like to be cared for in the future.
Most people today will live a long life. However, as you age, you may become less able to take care of yourself and less able to make your health care decisions on your own. What if you cannot speak? Will your loved ones know your wishes? Will your wishes be honored?
If you want to provide specific instructions, complete a Living Will and/or Do Not Resuscitate Form (click to download forms).
Caregiver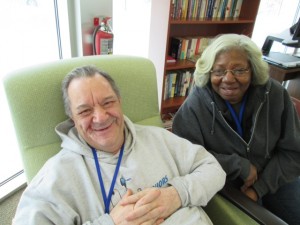 – Sponsored by the Centers for Medicare and Medicaid Services, this site offers a decision support tool, which can be used by seniors, caregivers, family, friends and professionals. 
Coalition of Agencies in Service to the Elderly (C.A.S.E.) –
A group of agencies, organizations and individuals whose mission is to provide resource education and networking opportunities to enhance services for the aging in Niagara County.
Complete Senior Care PACE – Our customized care plans help nursing home eligible seniors live independently in their communities while providing peace of mind to caregivers. All of the medical care and long-term care services that you or your loved one needs are provided through Complete Senior Care. Our team will work with you and your family to develop a plan of care that uses services to best meet your individual needs and keep you independent.
Consumer Questions: For concerns regarding fraud, false advertising, food inspection, etc., call:
Elderly Pharmaceutical Insurance Coverage (EPIC) – The Elderly Pharmaceutical Insurance Coverage (EPIC) program is a New York State program for seniors administered by the Department of Health. It helps more than 265,000 income-eligible seniors aged 65 and older to supplement their out-of-pocket Medicare Part D drug plan costs. Seniors can apply for EPIC at any time of the year and must be enrolled or eligible to be enrolled in a Medicare Part D drug plan to receive EPIC benefits and maintain coverage.
Food Safety – Your gateway to Federal food safety information.
Food Stamps – The SNAP (Supplemental Nutrition Assistance Program) Program helps low-income people and families buy the food they need for good health. Working families, persons on fixed incomes, and those of any means need to meet the income test for household size. Benefits are provided on an electronic card that is used like an ATM card and accepted at most grocery stores. More information can be found at the USDA website: www.otda.ny.gov/programs/snap and www.mybenefits.ny.gov.
You can also visit the Niagara County Department of Social Services at: http://www.niagaracounty.com/socialservices/Programs/SNAP(FoodStamps).aspx
Home Care – With HANCI Home Care, you don't have to choose between quality health services and the comforts of home. Your loved one can have the best of both worlds and caregivers can have peace of mind. HANCI has been serving our community for almost 90 years and is licensed by the Joint Commission on Accreditation of Health Care Organizations. To find out more about how HANCI Home Care can help you, call 285-8224.
Home Energy Assistance Program (HEAP) – The Home Energy Assistance Program (HEAP) is energy assistance for adults, 60 years of age and older and those under 60 who receive SSD or SSI.
Medicare Help – The official U.S. Government Site for Medicare
My Benefits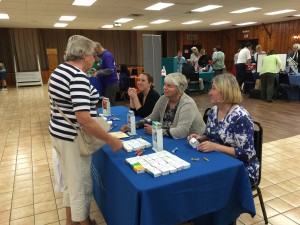 – A quick and easy way for people in New York State to find answers to questions about New York State's programs and services. To see if you are eligible for Food stamps, Earned Income Tax Credits, Child and Dependent Care Tax Credit, Home Energy Assistance Program, Medicaid, Family Health Plus, WIC – Women, Infants and Children, Healthy NY, Elderly Pharmaceutical Insurance Coverage (EPIC) Program School Breakfast and Lunch Meals or others please use this link.
National Family Caregiver Association – Educates, supports, empowers and speaks up for Americans who care for chronically ill, aged or disabled loved ones. Offers RX discount program for members, professional advisory services for caregivers and training for professionals.
Network in Aging of Western New York, Inc. –  Our Mission is to help our members enhance their efforts to improve the quality of life for older persons and their families by providing them with opportunities for resource exchange, professional development, and stimulation of interdisciplinary collaboration.
Neurology Now – You can get a free copy of "Neurology Now" which has information about brain health.
New York State Coalition for the Aging, Inc. – The New York State Coalition for the Aging (NYSCA) and our members believe that older adults have the right to live as independently as possible, with dignity, in their homes and communities with the appropriate support services. For over thirty years, NYSCA has provided strong advocacy, professional development, leadership skills and education for individuals and organizations serving older adults. We are dedicated to strengthening and expanding community-based services.

New York State Office for the Aging
Niagara County Parks & Golf Courses: 
Transportation Resources (Niagara County)
Veterans Service Agency – Veterans and their dependents may be eligible for benefits as the result of the veteran's active duty military or naval service. There are benefits due to some reservists and national guardsmen also (determined on an individual basis).