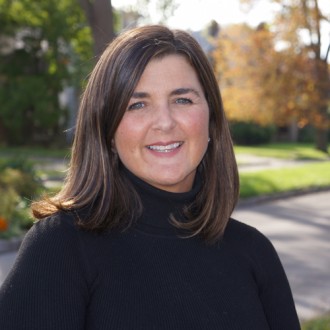 "There is nothing more rewarding than knowing another person's life is better because you were there. This is what HANCI has been doing for almost 90 years – impacting lives and making a difference – and it is amazing to be part of a team that is driving positive change in our community."
Melisa feels HANCI'S success is driven by its team of caring, dedicated and talented professionals and volunteers-some of whom have worked or volunteered at HANCI for over 30 + years. For Melisa HANCI is a "home away from home." As Director of Human Resources and Operations, Melisa has been part of the HANCI team for over 27 years – almost her entire professional career. That's just how much she believes in the work HANCI does.
Melisa was also a key part of the leadership team that created Complete Senior Care (PACE) in Niagara County. Over the last few years, Melisa has especially enjoyed the challenges of increasing her scope of recruitment, working with a dynamic team of medical professionals, and ultimately expanding the services HANCI offers to our community.
Before moving into a management position, Melisa served HANCI as Human Resources Assistant and Director of Public Relations & Development. She holds a Bachelor's Degree in Business Administration from Medaille College.
Melisa and her husband live in Niagara Falls with their four amazing children (1 boy and 3 girls). Weekends are spent together as a family enjoying the outdoors (hitting the beach, paddle boarding, kayaking and soccer games).