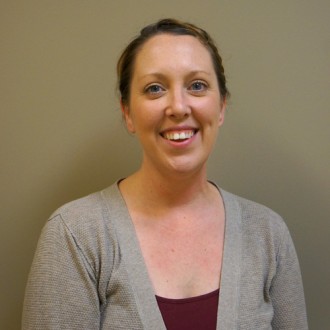 "HANCI has been a part of my professional career from the start! I love the variety of opportunities available to the people of our county. With such a relevant and impactful mission to enhance the educational and health services provided to citizens, I couldn't be more proud to join this amazing agency! The most meaningful relationships I have had in my lifetime were with my own grandparents, and I look so forward to ensuring others are able to reap the benefits of engagement with seniors."
Jennifer recently joined HANCI as the Director of the Foster Grandparent Program after 15 years with Niagara County HeadStart Inc. After having spent so many years in the educational setting with Foster Grandparents, she is excited to begin a new journey with the volunteers. Foster Grandparents are amazing individuals dedicated to assisting children and promoting nurturing and kind educational engagement. Sharing the mission of HANCI and the benefits of the Foster Grandparent Program, as well as ensuring the benefits for the volunteers, will be a main focus for her.
As a mom of two, any time spent with her husband and children is special! She particularly loves spending time with her children; trying new recipes, building intricate Lego projects and enjoying outdoor activities are family favorites. She also dedicates a great deal of time to animal welfare and canine rescue.