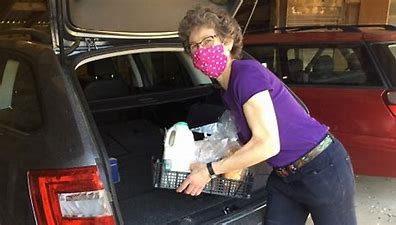 The Retired & Senior Volunteer Program (RSVP) at HANCI is looking for volunteers who have a few hours a week to spare delivering meals to homebound elderly.
HANCI is sending out an additional 900 meals each week to our needy patients at Complete Senior Care (CSC) – providing food security during this time of uncertainty. These meals are helping older adults living in our community who have no family to rely on, are medically compromised, and/or who struggle to prepare healthy meals.
Volunteers are needed for a few hours weekly/bi-weekly to commit to a small delivery route. Back-up volunteers are also needed at this time. Delivery entails picking up meals at CSC, 1302 Main Street, Niagara Falls (the HANCI building) between 10am-Noon and delivering to about 8-12 participants in private homes or apartments (we serve many in the various senior housing towers), throughout Niagara County. The delivery route takes about an hour to complete and strict pandemic safety protocols are in place for both patients and volunteers. Mileage reimbursement will be available to those who qualify.
PLEASE consider volunteering, or SHARE this information with someone you know who is looking for a great way to give back to our community. For more information, please call RSVP director MaryBeth Kupiec at 716-285-8224 Ext. 216 or 716-692-5084.