His first action item: Meeting with LCTV studio execs and setting up a brand new season of COA's "Young at Heart" program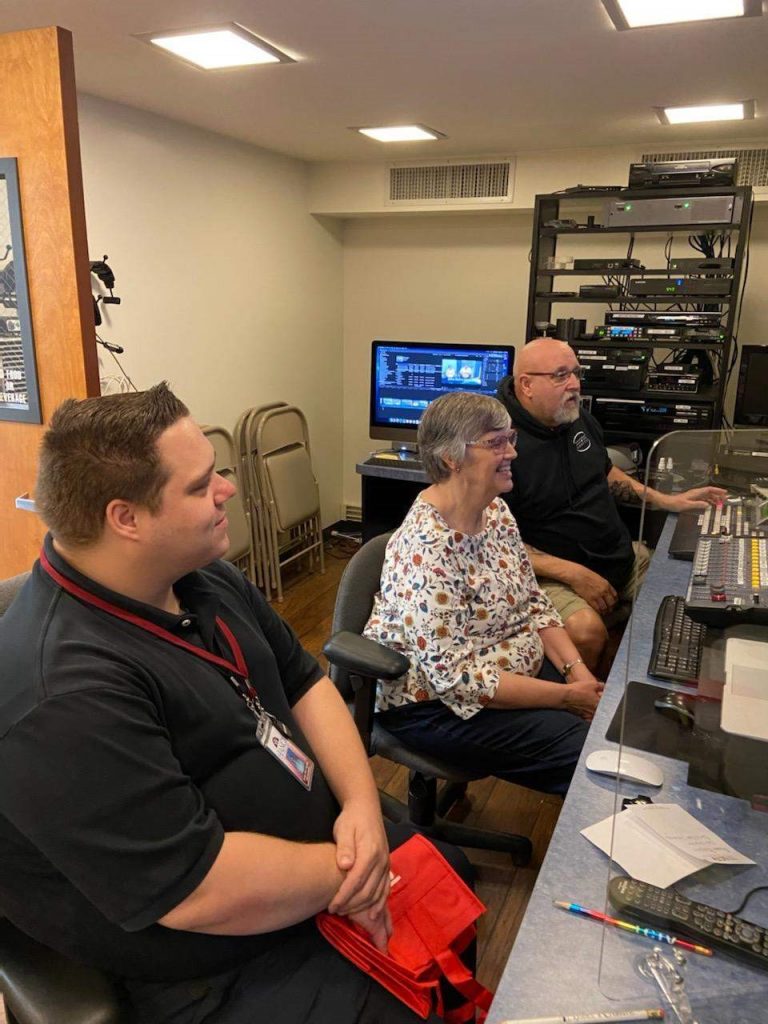 This week assistant Coordinator of the Council for Older Adults of Niagara (COA) Jordan James, and COA Coordinator Marybeth Kupiec, met with the public access TV pros at LCTV studios in Lockport to get an inside look at the studio. The COA will be launching a brand new season of "Young at Heart" this November, a show that features programs and services to benefit older adults living in Niagara County. Photographed in the control room are LCTV volunteers Tim Shaw (left), Judy Naylor (middle), along with COA's Jordan James. If you would like to view previous editions of "Young at Heart," they can be found ON DEMAND here: https://bit.ly/COAYoungatHeart.
As always, the COA would love to hear from you! Please feel free to contact us at 716-285-8224, Ext. 215 (email: moll-vigrass@hanci.com) with any comments or suggestions, or if you have an idea for a future show.