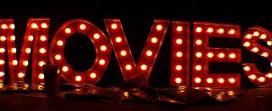 The Council for Older Adults in Niagara County (COA) is hosting a FREE Movie Day at 1 pm on Friday, August 10th to educate community members about the ins and outs of Alzheimer's Disease.  The movie, The Leisure Seekers, starring Helen Mirren and Donald Sutherland, portrays a married couple dealing with Alzheimer's, cancer and their last chance of freedom.   This educational (and fun) opportunity is available thanks to partnerships with Niagara University Departments of Communication Studies and Gerontology, the Retired Seniors Volunteer Corp (RSVP) at HANCI and the Alzheimer's Association of Western New York.
"There is hope when you are diagnosed with Alzheimer's," says Amanda Nobrega, a Social Worker with the Alzheimer's Association of Western New York.  "You are not alone.  We are here to provide resources for families and the people affected by the disease.  There is exciting research emerging about potential preventative measures and ways to maintain a healthy brain and body." The Alzheimer's Association will be on hand to present facts and information about the fight against this disease.
"Research has shown one of the ways to fight off Alzheimer's is to volunteer in your community," says Kim Richbart, RSVP Program Director.  "RSVP is a volunteer hub for older adults in Niagara County," says Richbart.  "This program offers ways to give to others while helping yourself stay healthy."
"Using media is a way to engage learning," says Dr. Mark Barner, Chair of the Niagara University Communication Studies Department.  "This movie provides excellent discussion topics and a jumping off point for education." Niagara University is providing a theater style classroom for this event.
Join COA and RSVP on August 10th in Room 127 of Dunleavy Hall at Niagara University.   The event is free, but registration is required.  Call the COA at (716) 285-8224, ext. 215 for registration and more information.
* Council for Older Adults – The Council for Older Adults is made up of representatives from various senior clubs and groups and individual members from across Niagara County. The COA offers many activities to help older adults remain active, healthy and independent. The COA is funded by the Niagara County Office for the Aging.