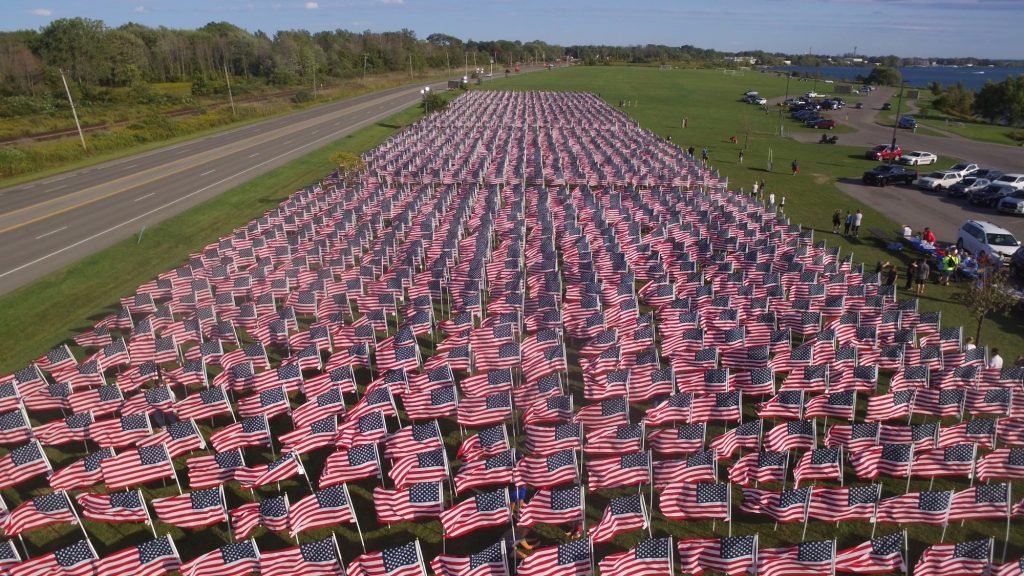 Pictured above is the 9/11 Memorial Healing Field of 3,000 U.S. flags, constructed at Gratwick-Riverside Park in North Tonawanda.
Americorps Seniors volunteers worked alongside event organizers from the Erie Niagara Sunrise Exchange Club to create the breathtaking memorial.
Ceremonies took place all weekend honoring victims, Military, first-responders and healthcare workers.
The September 11 National Day of Service & Remembrance (9/11 Day) is a day set aside by Americorps Seniors to help others in tribute to those killed and injured on September 11, 2001, first responders, and the countless others who serve to defend the nation's freedom at home and around the world.
September 11, 2021 was the 20th Anniversary of that tragic day, and another reason why AmeriCorps chose this day to serve our community in a remarkable spirit of unity, honor and compassion.