The Council for Older Adults is made up of individual members, as well as, representatives from more than 25 senior clubs and groups across Niagara County. The COA offers many activities to help mature adults remain active, healthy and independent, including: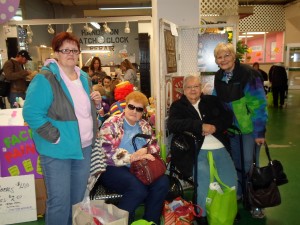 Educational workshops and conferences
Recreational and cultural events for seniors
Telephone information and referrals
Photo identification program
Programs to encourage advance care planning
Informative cable TV show, "Young at Heart"
Community partnerships to promote wellness and fitness
Some recent events included the Annual Spring Conference & Luncheon, Niagara County Senior Walk in the Park, Bocce Tournament, and Amateur Art Exhibit.
The COA board meets at 1:00 p.m. at the Wheatfield Community/Senior Center on the first Monday of each month, with the exception of July and August. Funding comes from the Niagara County Office for the Aging.
For more information, please call Monica Barner, COA Coordinator, at (716) 285-8224.
UPCOMING EVENTS:
COA MOVIE DAY: March 19, 2020. Movie: "A Beautiful Day in the Neighborhood."
Click here for Flyer: beautiful day
BOA BROADWAY MARKET TRIP: April 9, 2020. Click here for flyer: BM flyer 2020
Memories below shared from the COA's annual Holiday Party 2019!