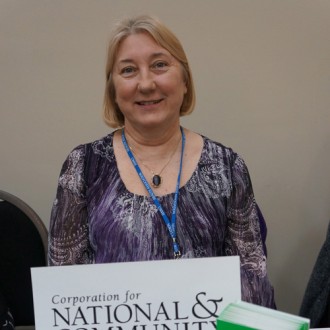 Winston Churchill once said, "We make a living by what we do, but we make a life by what we give." These words serve as a testament to Nora and her work with the Senior Companion program at HANCI.
Nora joined HANCI's Universal Pre-K program in 2001, became coordinator of the Foster Grandparent Program in 2006 and she decided to lead the Senior Companion Program for the Volunteer Center at HANCI in 2010 and never looked back. Nora has the utmost respect for all of the volunteers she works with and loves listening to their stories.
Senior Companions are volunteers age 55 and over who make a difference by providing assistance and friendship to adults who have difficulty with daily living tasks. They give families or professional caregivers a much needed time off from their duties and often provide friendship for their clients.
Nora and her husband have three adult children and six grandchildren. In her spare time, Nora likes to cook, read and spend time with family and friends.