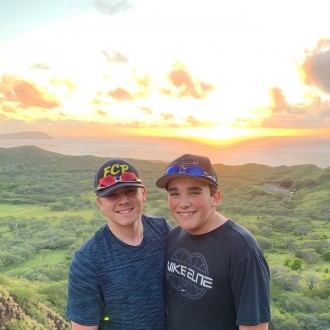 "HANCI and Complete Senior Care have changed the way I approach work and other people. Both non-profits do such amazing work for our community – it was such an honor for me to join this team."
Alisa joined HANCI as Sr. Director of Marketing & Development for HANCI after a 19 year career in government. She is responsible for marketing the agency, expanding fundraising/grant opportunities, social media, internal & external communications – including driving our messaging and communications strategy. Her favorite HANCI moment was when she witnessed over 400 high school students and senior citizens on the dance floor smiling from ear to ear at the HANCI Senior Prom, an annual signature event for HANCI.
Alisa's weekends are jam packed with family outings to hockey rinks or baseball fields with her husband and two boys. (Yes, even her dog is a boy!) She loves traveling, movie nights and the Buffalo Bills.