The Niagara Falls City School District offers a free pre school program for children of Niagara Falls residents who will be 4 years of age on or before December 1st. The free pre school program strives to create a friendly, child-centered environment in which each child is immersed in developmentally appropriate activities to nourish his or her social, emotional and academic growth.
About the Free Pre School Program
Full-time free pre school program Monday through Friday. Tuesday -2:00 p.m.
Literacy rich program designed to help young children enter school ready to learn.
Transportation is NOT provided.Parent is responsible to get child to and from school.
Applicants must be toilet trained unless documentation of a medical condition is presented.
Child must turn 4 years old on or before December 1st for the next school year enrollment.

How to Apply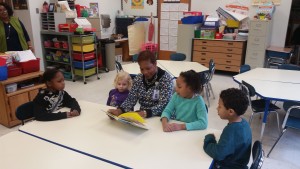 Fill out the Universal Pre-Kindergarten Program Application
and return it to:
Niagara Falls Board of Education, Attention – UPK
630 – 66th Street
Niagara Falls, NY 14304 (or return to your child's home
elementary school).
Deadline to be included in lottery is April 4th.
Placement Process
Applications received by April 4th each year are sorted by home school, which is based on your home address.
If by April 4th there are more applications received for any school than there are spots available, a lottery will be conducted for those schools by April 30th.
Placement notification letters for all applications received by April 4th are sent to applicants in May. Once your placement letter is received, you must register at Central Office, 630 66th Street, Niagara Falls, NY.
Applications received after April 4th are placed on a first come first served basis. If there is an opening at the time your application is received, your child will be placed. If there is not an opening available when your application is received, you will be placed on the waiting list and will be notified as placements become available.
Placement at one of our community-based Pre-K programs is also available.